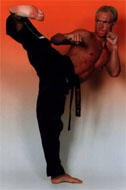 Welz Chi Generators are magickal tools of power that can help you to ...

Secure Success faster and easier than ever before

Complete Control of your life and environment

Powerful P erformance in sports, fitness and body building with legal methods that defy detection!

And all that at the flip of a switch!
It's Here at Last !!! Power Psionics: Magickal Technology for Power and Performance Enhancement that Defies Detection!
Especially designed for Fitness Training, Weight Management, Body Building, and for Competitive Sports.
Enhance Endurance, Stamina, Aggression, Precision, Discipline, Relaxation, Recovery, etc.